In the world of wearable technology, the Apple Watch stands as a beacon of innovation, seamlessly integrating into our daily lives. Whether you're a fitness enthusiast, an adventure seeker, or someone who simply appreciates a versatile timepiece, the right Apple Watch band can make all the difference. Today, we're diving into the world of sporty silicone straps for Apple Watch, exploring their features, benefits, and the ways they enhance your active lifestyle. From durability and comfort to style and functionality, these straps have it all. So, let's embark on a journey to discover how the Sporty Silicone Strap for Apple Watch Band can be your perfect fitness and fashion companion.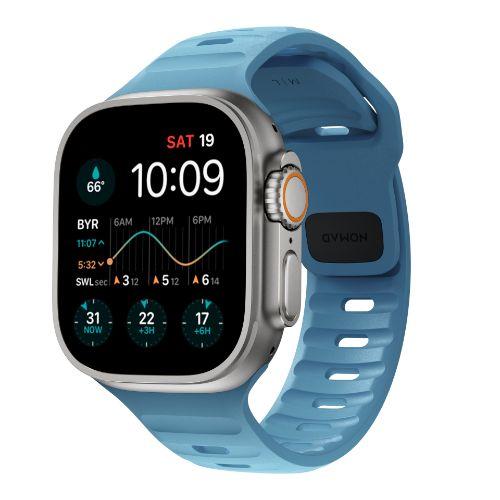 Topics:
Durability for Your Active Lifestyle:

The Sporty Silicone Strap is designed to withstand the rigors of an active lifestyle. Whether you're hitting the gym, going for a run, or engaging in intense outdoor activities, this strap is up to the challenge. Its robust and water-resistant silicone material can handle sweat, rain, and even accidental splashes, so you can focus on your workout without worrying about your Apple Watch.

Comfort That Lasts All Day:

Fitness or a busy day at work can mean wearing your Apple Watch for hours on end. The Sporty Silicone Strap ensures you do this with comfort. It's soft against your skin, making it an ideal choice for all-day wear. The innovative pin-and-tuck closure system lets you adjust the strap for a secure fit without the hassle of a traditional buckle.

Style Meets Versatility:

While durability and comfort are paramount, style should never be compromised. These silicone straps are available in a variety of colors, allowing you to match your Apple Watch to your outfit or mood. From classic black to vibrant red, there's a shade for every taste and occasion, making the Sporty Silicone Strap a versatile fashion statement.

Compatibility and Easy Installation:

You may wonder if this strap is compatible with your specific Apple Watch series. The good news is that it's designed to seamlessly fit various Apple Watch models, including the latest releases. Changing the strap is a breeze, thanks to the quick-release adapters that make installation and removal a matter of seconds.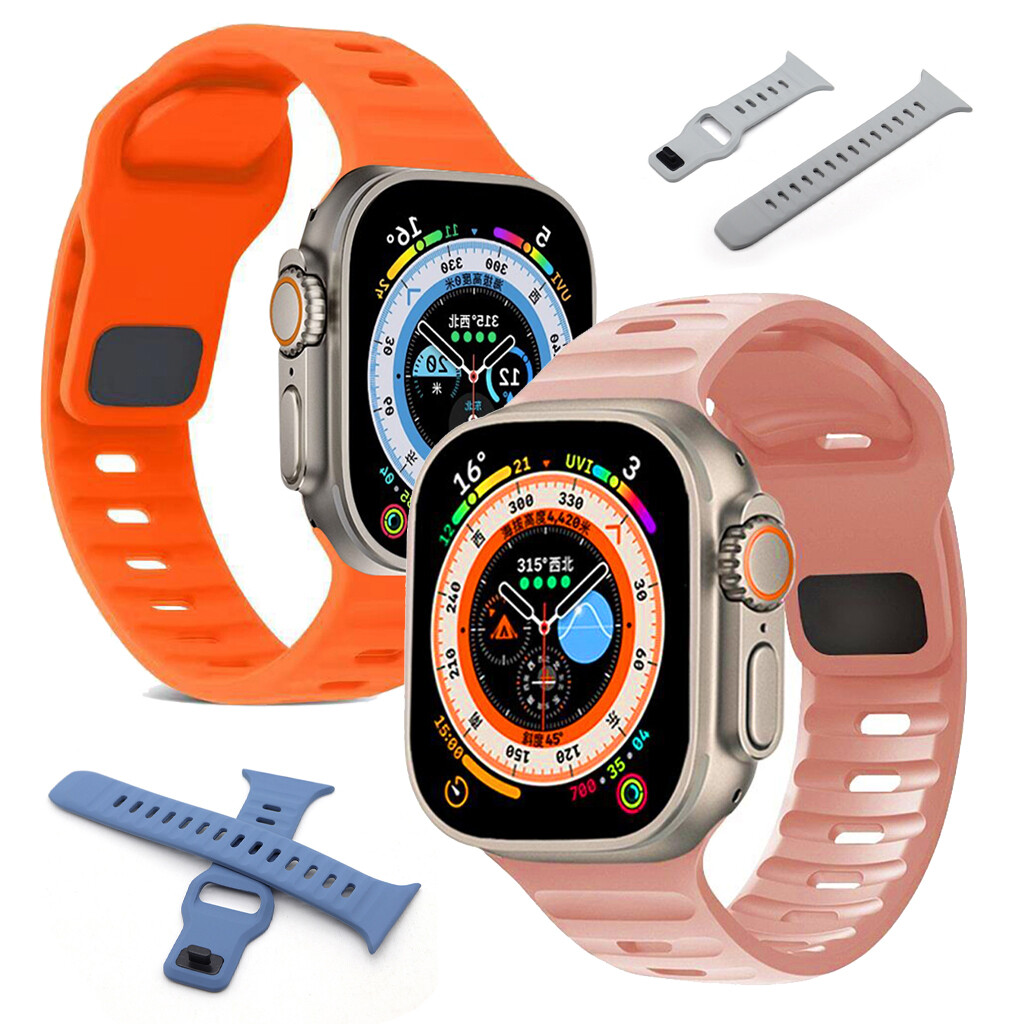 Conclusion:
The Sporty Silicone Strap for Apple Watch Band is more than just an accessory; it's an essential companion for your active lifestyle. Its durability, comfort, style, and compatibility make it the perfect choice for fitness enthusiasts, outdoor adventurers, and anyone who appreciates a versatile timepiece. This strap effortlessly combines functionality and fashion, allowing you to focus on what you love while staying connected. So, enhance your Apple Watch experience today with the Sporty Silicone Strap, and elevate your active lifestyle to new heights.
Contact Us:
Connect with us on social media:
For inquiries and assistance, feel free to reach out to us through the provided links. Your journey to the perfect Apple Watch band starts with WristWatchStraps.co.